BEST IN TRAVEL 2020 AWARD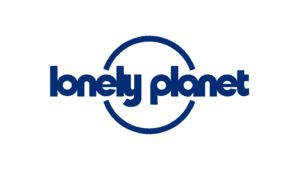 Stay here over the towns every time!
This is a secret paradise of an hotel. Off the main road, and behind a tall wall, but inside hides the most wonderful place to stay. The rooms are superb. The interior is wonderfully restored. The grounds are amazing. And the staff could not have been any better. And so very reasonably priced too. What more do you want?
Felix Hadad Tel Aviv
Buitfull place, well maintained and clean, highly recommended. This villa is the right place for a romantic, or family and friends vacation. The facilities are great and perfect your needs. The staff members are very kind and helpful. Especially Biatriss, the manger of the place, who was so kind and professional. Her recommendations for restaurants and places to visit in the villa area were excellent. Tnx a lot for such a nice hospitality!!! We definitely gonna visit the place again!!!
HIdden gem in Le Marche
Came here for a wedding with friends in June 2016. We spent a week here and felt amazing! It is truly like living in a castle. The people here are wonderful and were always willing to help and give advise with anything no matter how ridicolous it was 😉 I will come again and most certainly will I recommend this absolute paradise to everyone. Would love to stay during the winter and light up the fireplace.
Now I know how a Fairy Tale feels like
The location, experience, costumer service and everything in between was like a dream that is hard to leave. The surroundings, staff and atmosphere get my best recommendations; by far, the most beautiful and romantic place I could have imagined! Thank you so much; I can not wait to come back, hopefully as soon as possible
This Villa is a Paradise in Italy!
We came to La Villa in april 2016 after crusing arround Italy to find a sutable place to have our wedding and immediately felt in love whit it. This paradise was like nothing we had ever seen before..! So we booked it for our wedding 23 june 2016 and stayed there with all our 50 guests for 1 week. The staff where SO lovely and helpful and the Villa was AMAZING! The rooms where great and everything was very clean.
I absolutely love it!
Spent a week with friends and families over a wedding last June. A few days into the stay I thought to myself that this could be the best holiday I've had. I have no doubts that La Villa and the helpful and friendly staff play'd a big part in the feeling of joy over the stay. I will be back and give this package my highest recommendations.

Germans fascinated by Villa Teloni and by the luxurious life in the countryside
The charming residence reviewed by the travel magazine MaDeRe. The correspondent of the magazine: "You can live, eat and drink in Le Marche in a majestic way"